How does the local, regional and National Medical Community see the vein doctors and staff of the Cardiovascular Care Group?
---
"Top Tier Innovative Vascular Specialists with an Exceptional Commitment to Quality of Care."
---
With over 60 years of experience, The Cardiovascular Care Group is nationally recognized as the best of the best in advanced vascular care. Known for having the HIGHEST LEVEL OF INTEGRITY in vascular medicine, TCVCG's focused efforts of doing the right thing, in the right way for the right reason truly exemplifies the core mission of the practice.
While we focus on extraordinary individualized patient care, our team of physicians are regularly called upon by some of the nation's top medical, societal and academic organizations to lecture, moderate and or administrate over the most progressive and complex vascular subject matters.
Our team of exceptionally talented vascular experts stays abreast of the latest scientific issues regarding vascular disease through active research, documentation and participation in the nation's top vascular publications and vascular societies. To date our team has published over 1000 articles, abstracts, book chapters, cutting edge scientific articles and many other industry leading vascular publications. Our faculty of doctors is considered to be one of the top vascular specialty teams in the nation and a top center of excellence for advanced vascular care.
Our Surgeons Have Clinical Privileges at All of the Following Hospitals:
Clara Maass Medical Center
Morristown Medical Center
Mountainside Medical Center
Newark Beth Israel Medical Center
Overlook Medical Center
Rahway Medical Center
Saint Barnabas Medical Center
Our Doctors Currently Hold the Following Peer Hospital/ Health System Positions
Committee Invitations and Appointments:
Surgical Quality Improvement Committees at Multiple Medical Centers
Executive members of Health System Operating Room Committees
Continuing Medical Education Committees at Multiple Health Systems
Residency Evaluation Committees at Multiple Medical Centers
Surgical Case Review Committee at Multiple Hospitals
Medicare – Carrier Advisory Committees
Our Doctors Hold Current Prestigious and Academic Positions:
President of the Medical Executive Committee
We sit on the Board of Trustees for Major Health Systems
Medical Advisory Panel for NJ State Board of Medical Examiners
Chairman Surgical Performance and Improvement Committee
Medical Director of Wound Care Services
Academic Appointments of Surgery at Mt. Sinai and UMDNJ Schools of Medicine
Peer Offices / Society Leadership Positions Currently Held:
President of Vascular Society of New Jersey
President- Elect of the Vascular Society of New Jersey
Clinical Researcher and Comparative Effectiveness Leader – Society of Vascular Surgery
Executive Board for the Vascular Society of New Jersey
Other Recent and Rotating Positions Held:
All positions of the Board of Executive Medical Staff (President, VP)
Division Chief, Vascular & Endovascular Medicine
Division Chief, Division of Vascular Surgery
Director and Asst. Director, Dept. of Surgery
Director, Noninvasive Vascular Laboratory
Section Chief of Vascular Surgery
Associate Chief of Vascular Surgery
Awards/ Achievements/ Recognition
We are extremely proud and humbled that our doctors continue to be recognized as TOP DOCTORS by our colleagues in the field of advanced vascular medicine.
We are also pleased to state that our patients have consistently chosen our doctors as being the BEST of the BEST medical specialists in local and regional surveys and community publications. All of our doctors have been consistently listed on NJ TOP DOCS for many years.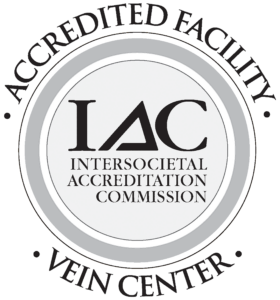 For over 25 years, The Intersocietal Accreditation Commission (IAC) has served as an accrediting organization founded by medical professionals to advance appropriate utilization, standardization and quality of diagnostic imaging and intervention-based procedures. Of their many accreditation programs, the Vein Center accreditation was created to evaluate the quality of those providing vein treatment and management. While our Vascular Laboratory has been accredited for over 30 years, the recent addition of Vein Center accreditation to the IAC has allowed us to achieve recognition in that arena as well. The Vein Institute of NJ of The Cardiovascular Care Group is extremely proud to hold this prestigious accreditation.
In addition, The Cardiovascular Care Group has been honored by TOP DOCS of New Jersey for "Our Commitment to Excellence in Vascular Surgery" for many years running.
Download our latest eBooks

Click on a book to download and get the facts