Ultrasound Testing
Our vascular noninvasive laboratory is a state of the art facility, accredited through the national agency, ICAVL (Intersocietal Commission for the Accreditation of Vascular Laboratories).  We offer all tests for the evaluation and treatment of venous and arterial disorders, in a warm comfortable, office environment.
What kind of tests are performed in the Vascular Lab?
Ultrasound plays an extremely important role at the Vein Institute of New Jersey in the diagnosis of vascular disorders. When patients come for a consultation, the physicians can diagnose, confirm, and determine a plan of care due the convenience and reliability of the ultrasound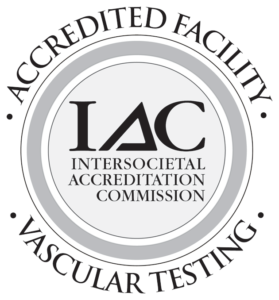 exam in one visit (schedule permitting).  Many other offices may send their patients to this or another Vascular Lab for testing.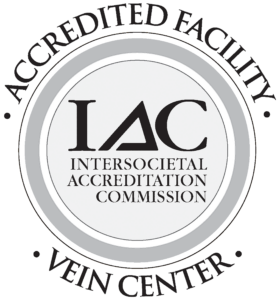 The standard for the diagnosis and treatment of both venous and arterial problems, (and the type of testing used in our Vascular Lab) is an ultrasound exam.  Ultrasound is the use of high frequency sound waves to produce an image of internal body structures.  Ultrasound is the preferred method to assess all vascular disorders. It is safe, timely, and inexpensive when compared to other types of medical imaging. There is no harmful radiation involved because this process uses sound waves.
The ultrasound exam takes approximately 45 minutes from beginning to end.  The ultrasound technician will put gel onto a small hand held probe/camera. Starting the exam, the Vascular Technologist will glide the probe/camera up and down (on top of the skin) the area to be examined.   The probe/camera takes pictures of the internal venous and or arterial systems along the way.  There is no pain or discomfort during or after this exam.
Download our latest eBooks